The volunteer firefighters of Norriton Fire Engine Company respond to over 500+ calls a year, and while more volunteer firefighters are always needed, they need administrative volunteers too.
"The people that back the firefighters on committees are the ones keeping the fire company running," said Edward "Terry" Campbell. He has been the Chairman of the Board for about 10 years now and at 76 years-old is still an active firefighter.
Committees range in topics from the Finance/Investments and Life Membership committees to the Fund Drive, Recruitment and retention, Children's Christmas Party, Uniform and Engineering committees, among many others. Besides the Bylaws Committee that requires a member to be a volunteer for two years, individuals who sign up to volunteer with the company can immediately join the committees that interest them.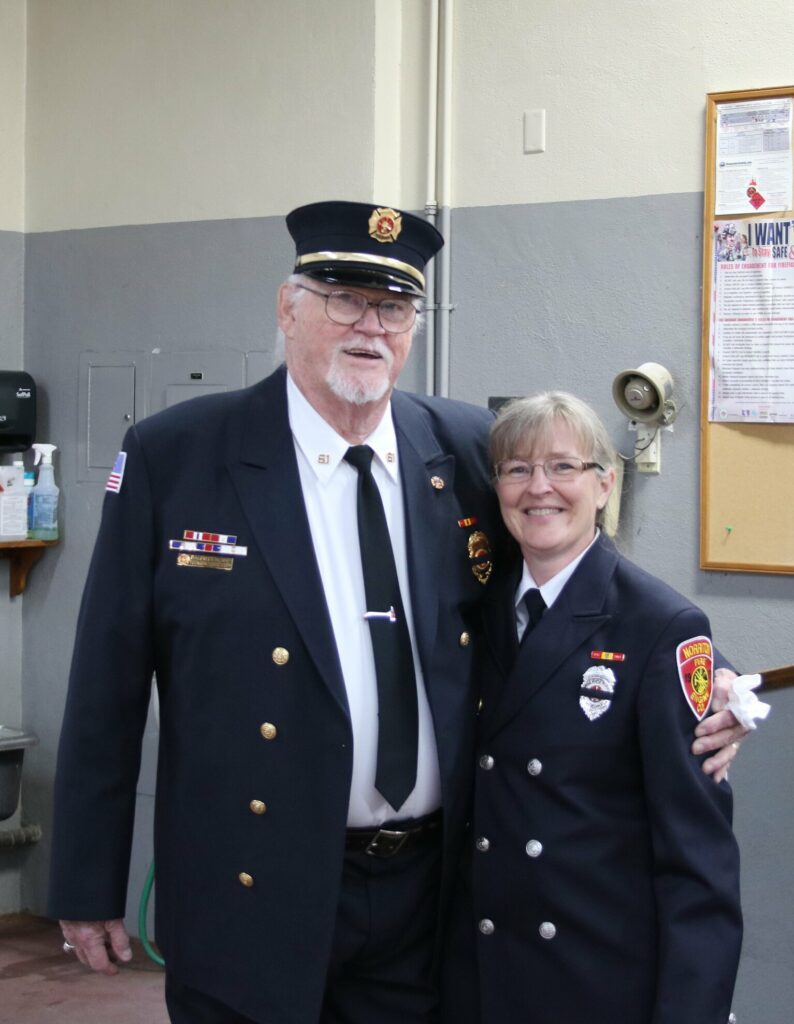 "The priority of every firehouse is volunteer firefighters, but people often overlook the older volunteers who serve on these committees," said Ralph Nealman, 78 years-old. As a former Chairman of the Board for 38 years and President for two years, Nealman currently serves on the Finance, Bylaws and Life Membership Committees.
Many people may not want to become a member as a firefighter but there are always other opportunities to give back. It could also be a perfect opportunity for empty nesters or retirees looking for a positive way to fill their time. "When you retire, you still have to have something to do and be of value," said Nealman.
Retired from the military, Nealman joined Norriton Fire Engine Company in 1977, and although he is no longer an active firefighter or driver, he enjoys being able to serve on various committees and make the fire company better. "I like that to this day, I can still contribute to the firehouse," he said. "My heart is in the fire company, always has been."
Similar to retirees, empty nesters whose children have moved out of the house may also be looking for new ways to fill their time. Tasks that are needed at the firehouse include washing trucks, waxing floors, cleaning and organizing events.
"These volunteers have time to do the jobs that the firefighters don't have time to do," said Campbell. "We always need help during the day."
All generations and ages are needed. "The volunteers are the nucleus of the fire company," said Nealman. "Everybody has different ideas whether younger or older, and the more diversity the fire company has, the better it operates."
Skills and experience are not prerequisites to join. Upon joining you will be given the opportunity to attend classes through the Public Safety Training Center. "Skills can be taught," said Nealman. "Anyone can join us."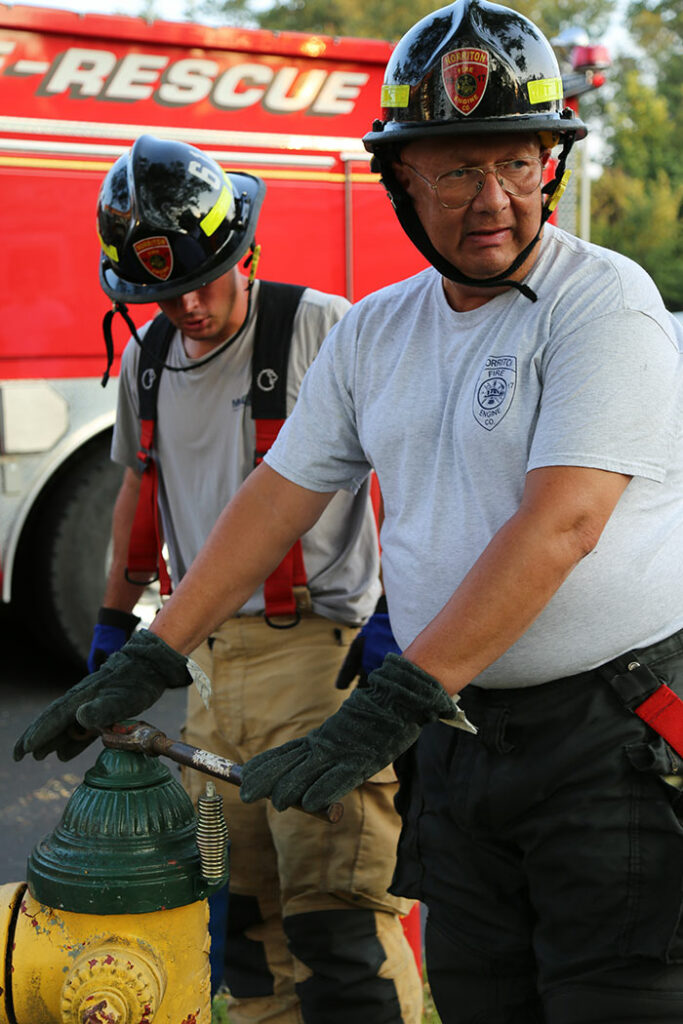 While different committees have different time commitments, the time ultimately comes down to the amount the volunteer wants to give.
Additionally, the fire company is different from when Campbell and Nealman first joined. "Back then, it was a family thing," said Campbell. His dad was the Chief at George Clay Fire Company in West Conshohocken for 25 years and his grandfather was a paid driver. His brothers also volunteered and he had family members in the ladies auxiliary.
Today, not as many young people are willing to join the fire company. "It's not as much in the family anymore and many young people don't have the time, working two jobs to make ends meet," said Campbell.
However, volunteer fire companies need volunteers to stay afloat and they do not have to fight fires. "Any person that wants to help the community should volunteer," said Campbell.
In addition to helping the community, volunteers will gain lifelong friends.
"The comradery sticks with you forever. You find friends for life," said Campbell. "The friendship here is like nowhere else."
"There are friends I've had for over 40 years who are still here, and I can also meet new ones," added Nealman.
To express interest in volunteering at Norriton Fire Engine Company, visit NorritonFire.org.